Member Spotlight
Laurie Stephens
President
About Design -powered by Boundless
laurie@ABOUT-DESIGN.COM
http://www.about-design.com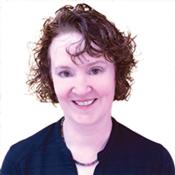 Heading up the first BtoB Connect group in Pennsylvania has been has been a terrific opportunity and well as a challenge - being roughly 360 miles away from BtoB Connect's home base. It's allowed me to and encouraged all our members and leadership team to re-think our idea of networking. The world really is a smaller place. We don't have to be in the same city - or state for that matter - to establish connections, develop relationships and share opportunities. If that's not proof that BtoBConnect's system works, I don't know what is!
I am a designer and a problem-solver. If there's a better way, we're going to find it! I love working with marketing and HR managers, CEO's and business owners who are passionate about their brand and their culture.
I love learning about businesses and finding or creating a product or promotion that really resonates with recipients. Over the past year a lot has changed, and we're resilient! We've become experts in virtual event boxes that "wow", work from home kits - that keep employees connected even though they're apart and creative PPE, like masks and hand sanitizer that we'd all like to go away, but aren't as quickly as we'd hoped. We're looking forward to a fabulous 2021 for all of our BtoB Connect partners!